TRADITIONAL CUISINE AT MOUNT FERTAZZA
Typical dishes and relax on the rooftop terrace at 1.852 metres.
Dine outside surrounded by a scenery of natural beauty, in our large sunny terrace we set up for your pleasure in summer and winter. During the summer we serve at the table and the winter there is a convenient self-service area, rich with delicacies. Also taste our superlatives hot sandwiches ... you will not regret it!
The refuge can be reached by everyone with the lift service open in summer and winter.
Just to tease your appetite a little, there are some classic typical dishes, the Shepherd's dish (eggs, bacon, potatoes, polenta with melted cheese), the house dish (melted cheese, polenta, sausage plate "pastin" and mountain mushrooms), and buttered fried vegetables.

All you need to do is to discover the countless delights of our traditional cuisine!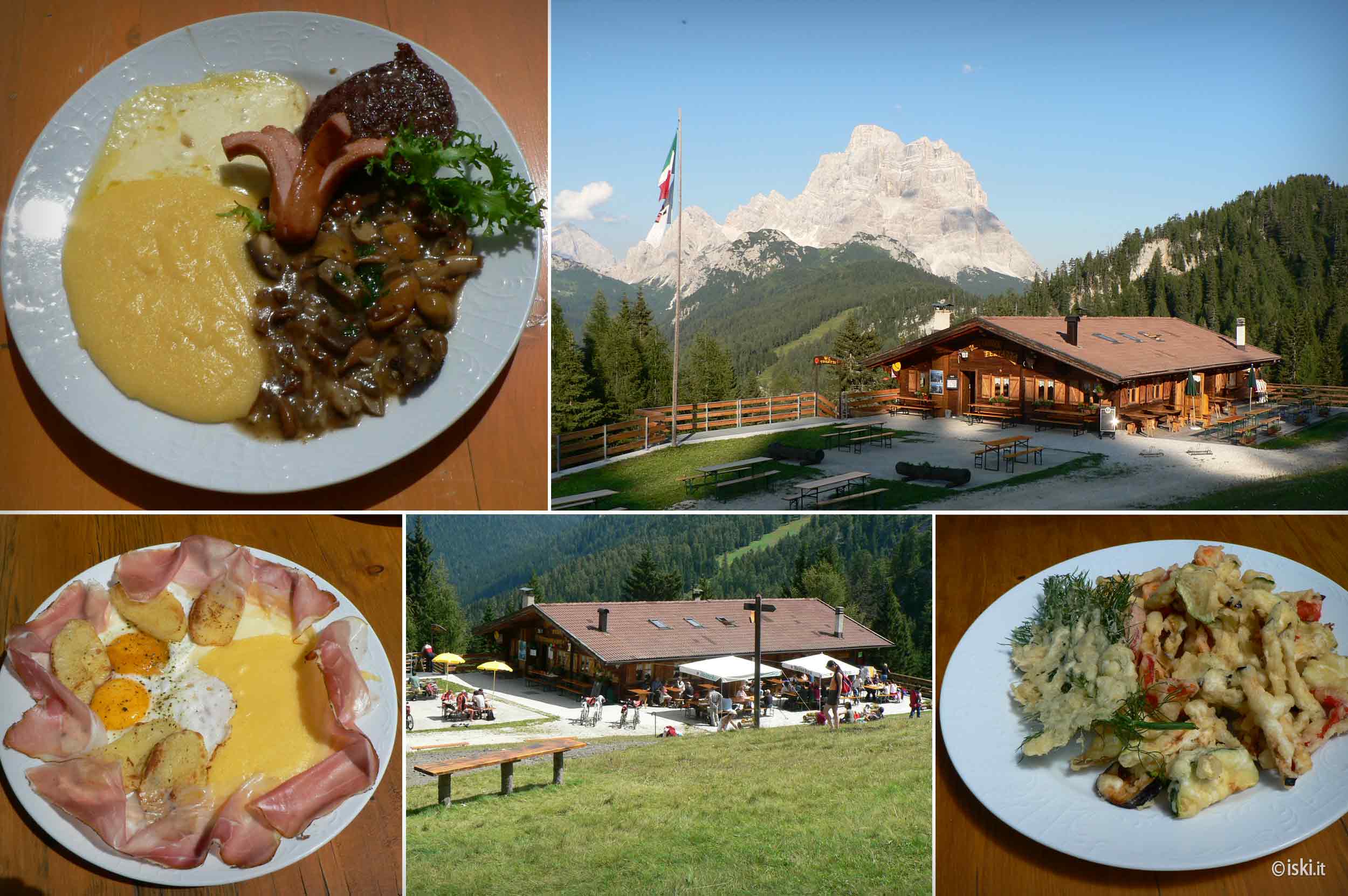 SEE MORE