FOLK GROUP SELVA DI CADORE VAL FIORENTINA


With great pleasure the folk group Union Ladin de Selva welcomes you in Val Fiorentina.

The Folk Group Selva di Cadore was created in the spring 1994 by the "Union of Ladin Selva" to rediscover ancient and traditional dances which had been forgotten or fallen in disuse.

Composed of about a dozen couples, the group has performed at various locations, enlivening festivals and charity shows; very popular are also the performances in the hotels of the valley during the busiest holiday season.

To maintain such a large group is not an easy task for us, it is a sign of our attachment to our traditions and our will to keep them alive. It is also an enjoyable way to stay together and have fun.


THE GROUP FOLK SELVA DI CADORE
Mini Folk Group Selva di Cadore
Every folk group needs to continue into the future. For this reason the group "Children's Folk Selva di Cadore" was created. Perseverance and passion has brought our children to become a passionate, close group, a legacy of our traditional local dances and a star of numerous festivals of Val Fiorentina.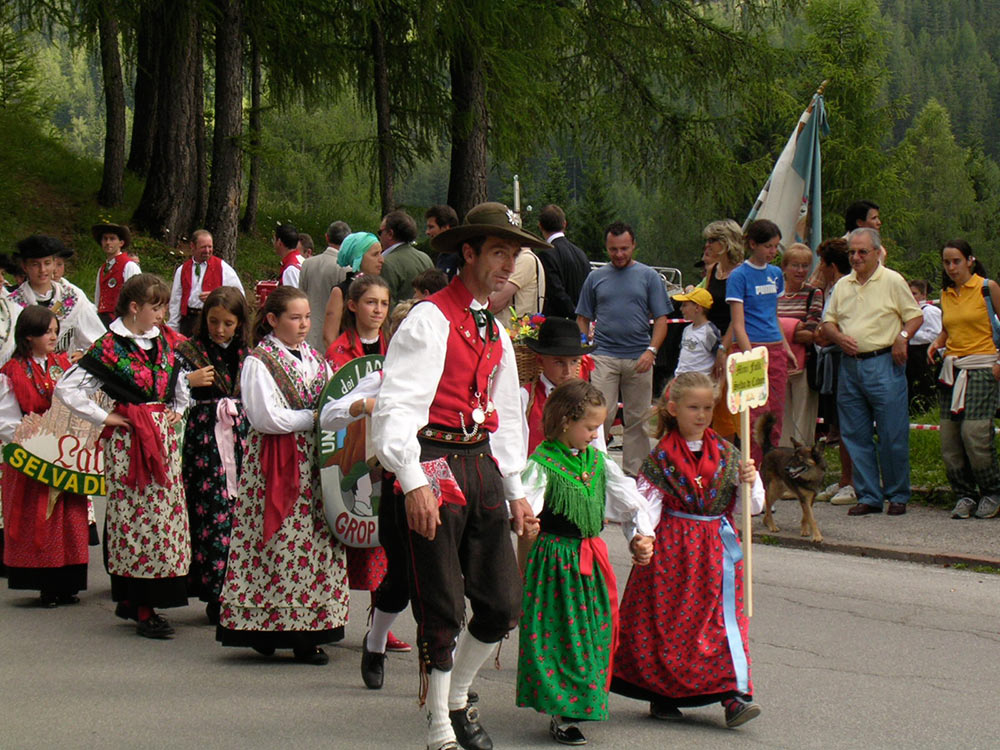 We invite you to discover our traditions here in the sunny Val Fiorentina, a spot of natural serenity, surrounded by the magnificent Dolomites, giants of rare beauty.

SEE MORE