THE ROOMS OF THE REFUGE PIEZZA "DA AURELIO"
Giau Pass


Sleep at the passo Giau and you can touch the sky!
Admiring the sunset from the terrace of one of the most beautiful places in the Dolomites, is a prelude to a peaceful night under a clear starry sky, and guaranteed to be an unforgettable experience.
At Da Aurelio you can choose between two mini-suites. The "red" suite makes one think of the "enrosadira"- the magical shades of red that light up the mountains during the magnificent Dolomite sunsets.
The "blue" suite represents the intense blue colors that take over the sky in mid-September, when autumn is just around the corner.
The high altitude mountain air will help you sleep as well as the friendly family of marmots.
It's no coincidence that a friendly family of Alpine marmots lives nearby! During the day, their distinctive whistles keep hikers company.
The rooms at Da Aurelio are equipped with private bathrooms, showers and satellite TVs.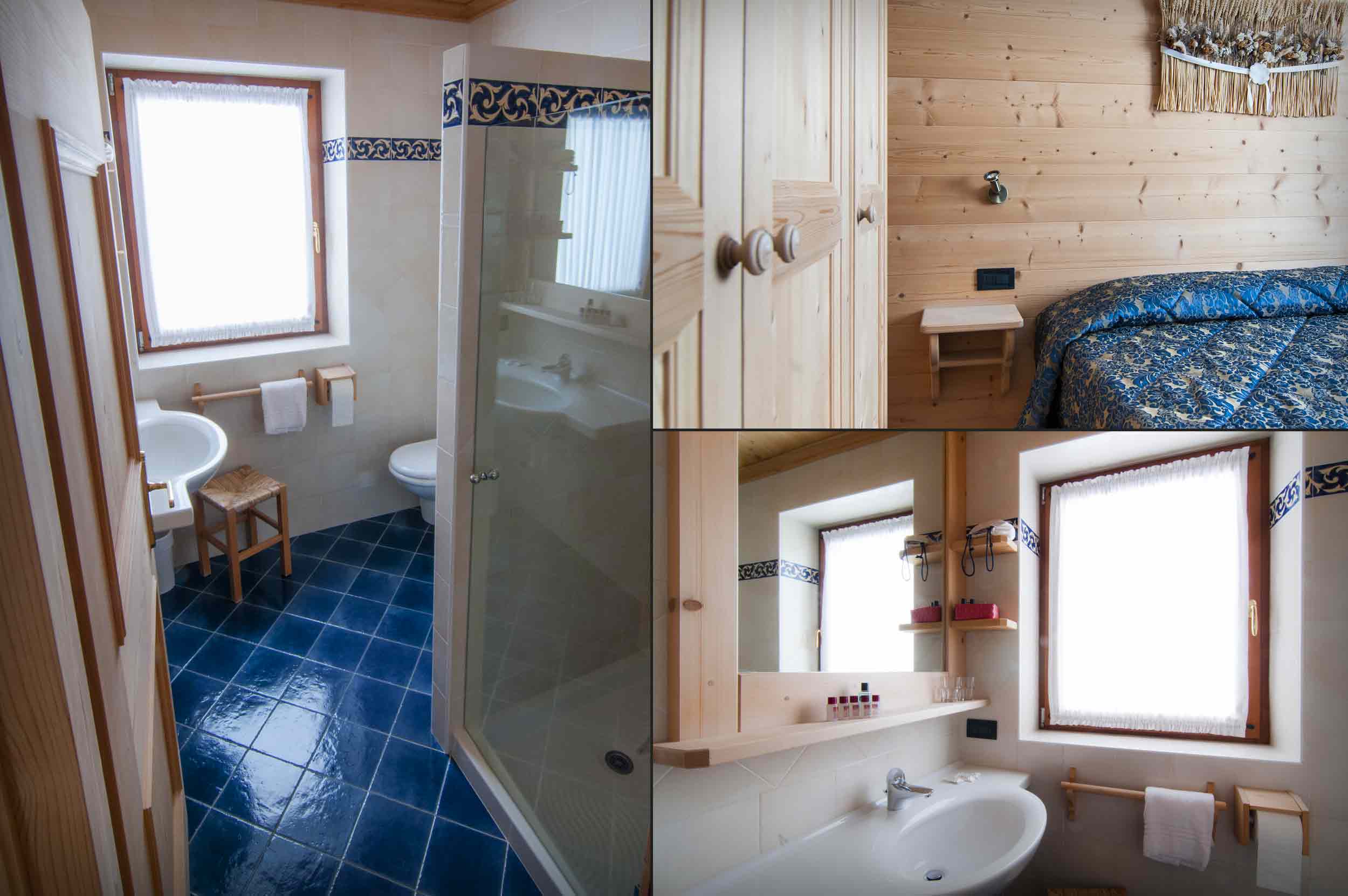 ù
SEE MORE