Ski School Val Fiorentina | Selva di Cadore


• COURSES ALPINE SKI
Prices collective lessons Prices private lessons
Lessons for all levels of technique achieved, are held everyday by appointment in the various slopes of the Civetta or the Field School, in Santa Fosca.
Courses can be collective or individual, for children and adults, beginners or at a higher technical level.
Private tutoring fosters faster learning as the Instructor will adapt and personalize the activity on the slopes, allowing the improvement of technical movements more effectively.
The ski school organizes daily lessons at the different levels of skiing technique achieved. Enjoy a week with new friends and unique adventures ending in a day FULL DAY SKI with your Instructor for a walk through dreamy views.

• TELEMARK COURSES
Try new sensations and elegant movements with the free heel technique. Develop your balance and discover the versatility of this sport discipline with us.


• SNOWBOARD COURSES
Prices collective lessons Prices private lessons
Want to experience a way of living the snow in a very special way, made of strong sensations and freedom? Try snowboarding and "surf" with us on the snow of the Civetta. There will be special "Tricks", stunts, jumps and the pure joy of learning new sensations that this technique can offer.


• SPECIAL COURSES FOR PEOPLE WITH DISABILITIES
Our instructors are specialized in teaching people with disabilities that due to their condition may find it difficult to approach this sport activity. The positive energy is there, ready to grasp to enjoy what happens from that moment onwards ... you will be surprised of what you can do!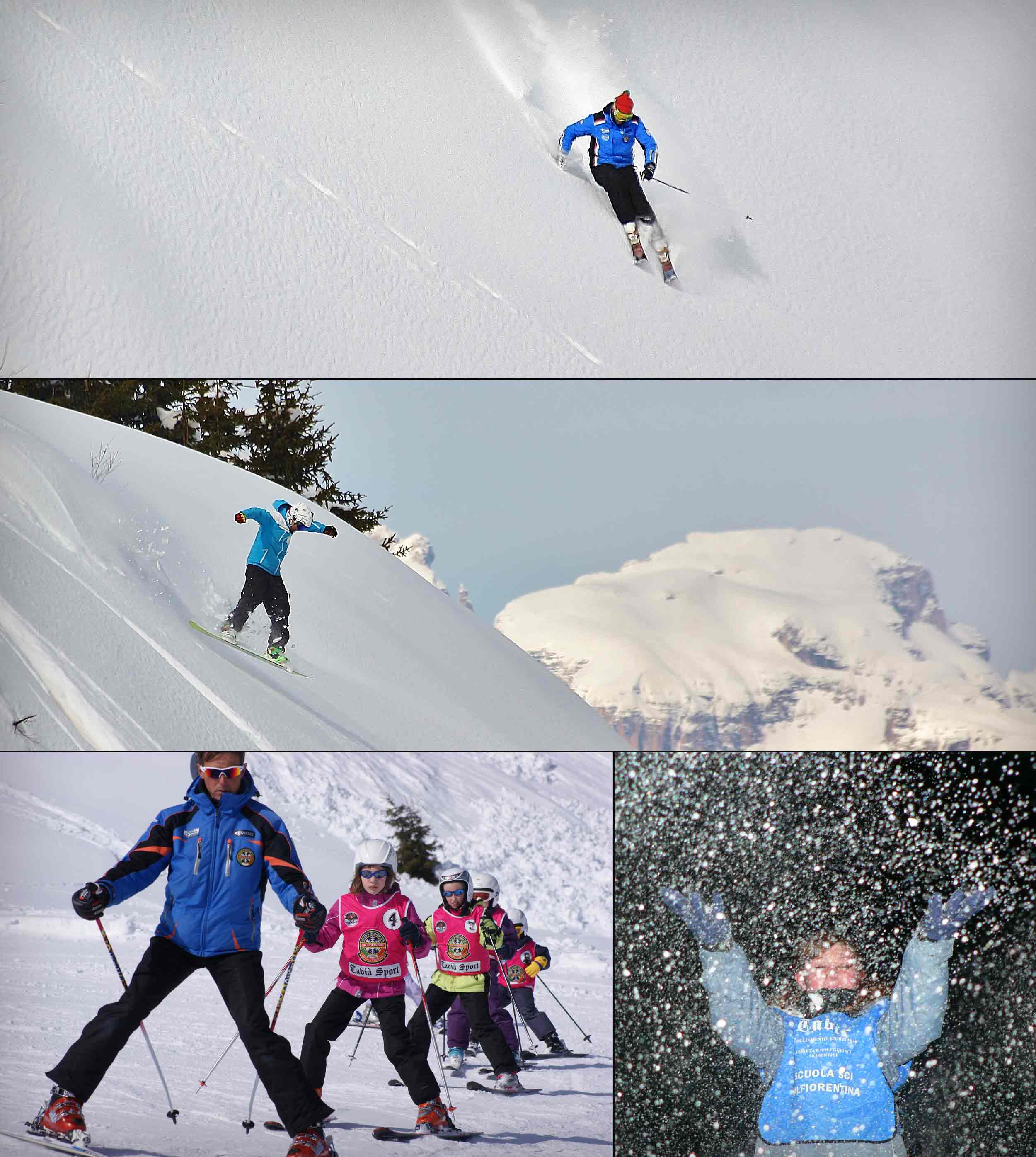 SEE MORE